CALL HAWAII TRAVEL

your destination in the pacific

Toll Free 1-888-534-7644 Honolulu Office (808) 735-5136

2003

Optional Tours & Activities Rates

ATTRACTIONS

Click On The Attractions Below

PREPAID TOURS/ACTIVITIES

ONE ADMISSION

YOUR PRICE

Luaus are held nightly from Memorial Day - Labor Day. From Labor - Memorial Day there is no luau on Monday nights. The luau begins at 6:00pm with hotel pick-ups beginning at 4:35 pm. Rates include round trip transportation from Waikiki hotels, 3 drink coupons, a generous luau buffet and superb entertainment.

Luau Includes:

Buffet Dinner, Three(3) Standard Cocktails & Round Trip Transportation From Waikiki.

1 Adult.Adm.

1 Junior.Adm.

1 Child.Adm.

$68.00

Polynesian Cultural Center Regular Package

The Polynesian Cultural Center is open year round, Monday - Saturday. Closed Sunday. Transportation is included in Rates.

Transportation pick-ups begin at 11:40 a.m. depending on location of hotel. Return approximately 10:30 p.m.

Includes:

With your Polynesian Cultural Center Regular Package admission you'll have plenty of time to explore the 7 Villages, watch the famous "Pageant of the Long Canoes" and visit the IMAX Theater before enjoying an All-You-Can Eat Dinner Buffet at the Gateway Terrace.

1 Adult.Adm.

1 Junior.Adm.

1 Child.Adm.

$95.00

Polynesian Cultural Center Luau Package

The Polynesian Cultural Center is open year round, Monday - Saturday. Closed Sunday. Transportation is included in Rates.

Transportation pick-ups begin at 11:40 a.m. depending on location of hotel. Return approximately 10:30 p.m.

Includes:

Or choose the Luau Package. You'll enjoy all the fun-filled day activities followed by a feast in the Ali'I Luau Garden where you will take part in an authentic luau complete with the tradition of removing the pig from the 'imu' (underground oven), a Polynesian feast, and entertainment by native dancers.

1 Adult.Adm.1 Junior.Adm.1 Child.Adm.

$110.00

Grand Circle Island Tour

Daily departures for Grand Circle Island Tour from Waikiki hotels begin 7:30AM - 7:45AM/Return approximately 3:45PM

Tour Includes:

A Narrated Tour Of The Island Of Oahu, Making Various Stops Through Out The Day (Lunch Is Not Included).

1 Adult.Adm.

1 Junior.Adm.

1 Child.Adm.

$75.00

Deluxe Grand Circle Island Tour With Waimea

Daily departures for Deluxe Grand Circle Island Tour with Waimea from Waikiki hotels begin 8:50AM / Return approximately 5:30PM.

Tour Includes:

A Narrated Tour Of The Island Of Oahu, Making Various Stops Through Out The Day. 2- Hours To Spend In The Beautiful Waimea Falls Park. (Lunch Is Not Included).

1 Adult.Adm.

1 Junior.Adm.

1 Child.Adm.

$95.00

Pearl Harbor / Arizona / City Tour

Strollers and swimsuits not allowed on launch.
Shoes must be worn.

Daily departures 9:00-9:20 A.M.
* Return approximately 2:00 P.M.

Daily departures 11:00-11:20 A.M.
* Return approximately 4:00 P.M.

Tour Includes:

A Narrated Tour Of Pearl Harbor And The Arizona Memorial, Followed By A Tour Through The City.

1 Adult.Adm.

1 Junior.Adm.

1 Child.Adm.

$45.00

Stars And Stripes Tour

Daily departures begin at 6:30 AM
Return approximately 3:30 PM

Tour Includes:

This tour will allow you to visit Pearl Harbor and the Arizona Memorial. Then travel across the Ford Island Bridge to the Mighty MO for a very special guided tour of the most celebrated battleship. Followed by a tour of historic Honolulu, Punchbowl Cemetery of the Pacific, Waikiki shop International Marketplace.

1 Adult.Adm.

1 Junior.Adm.

1 Child.Adm.

$75.00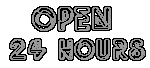 ---
To Order By Phone Call Us
Toll-Free 1-888-534-7644

Call Hawaii Travel or Leis Of Hawaii
YOU CAN ALSO EMAIL YOUR MESSAGE

E-mail: callhawaiitravel@worldnet.att.net
For Immediate Orders!
YOU MUST PLACE YOUR ORDER ON LINE.
---
Call Hawaii Travel

your destination in the pacific
Toll-Free Reservations: 1-888-534-7644 (1-888-LEIS-OF-HI)
827 Pa'ahana Street Honolulu, Hawaii 96816
(808) 735-5136 or Fax (808) 732-7134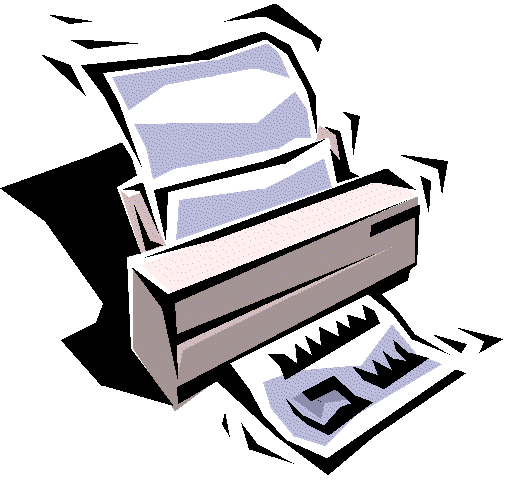 E-mail: callhawaiitravel@worldnet.att.net
Visa or Master Card accepted through LEIS OF HAWAII

Web page publishing and graphic design by: LEIS OF HAWAII


E-mail: leisofhawaii@msn.com
Return to:
LEIS OF HAWAII or LEIS OF HAWAII Home Page
CALL HAWAII TRAVEL or CALL HAWAII TRAVEL Optional Tours
Airport Lei Greeting | Hawaii Flowers & Leis | Hawaiian Silk Flower Leis
Lei Greeting Service | Fresh Flower Leis | Money Roses |
Travel & Tours/Activities | Limousine Transfer | Polynesian Brown Tanning Oil |
Hawaiian Silks Floral Accessories | Men's Or Ladies Raffia Skirt | Plastic Orchid Sprays |
Feather Roses | South America Roses | Rose Buds Paves With Dew Drops | Rainbow Lei |
Frank & Kaipo Productions | Advertise On The Internet | International Real Estate Investment Group |
International Interior Design | Privately Arranged Security Service | Hawaiian Wedding |
Clients Wedding Flowers | Mall Specials | The York Foundation | HNL 1997 Calendar |
Private Collection | Clients receive Fresh Flower Leis | Family & F.I.T.'s Arrival | V.I.P's Arrival |
Groups Arrivals | Hawaiian Christmas In Chicago | American Dental Association ADA '99 |
Grueninger Tours King Kamehameha Day Parade 2001 |
Northwest Airlines - Local 2000 Retirement Party |
President Bill Clinton - In Honolulu, Hawaii |

Call Hawaii Travel
All orders prepaid or credit card purchase only.
Visa or Master Card accepted through
LEIS OF HAWAII

IMPORTANT NOTICE BELOW
When You Get Your Bank Statement It Will Say On It
Leis of Hawaii
Place All Orders By Calling Our Toll Free Number Below
A 36 Hour Cancellation Notice Is Needed To Be Completely Refunded.
To Order Or Cancel Call Toll-Free 1-888-534-7644
Placing last minute orders the same day is subject to a surcharge fee of
$15.00 per function.
Don't wait till the last minute, order ahead of time.
ORDER TODAY!
Approximately

people are visiting this site.