BASEBALL CARDS

Welcome to our Baseball Cards, a collection of specialty items offered by Leis of Hawaii and its affiliated partner companies. These products, some sold exclusively here, are available only for a limited time. All major credit cards are accepted, so browse around with our assurance that your satisfaction is guaranteed.

Photos Are Graphic Intensive

Ted Williams

You can get this item for

BEST OFFER

This Ted Williams baseball card is very unique.

Ted Williams "BASEBALL PICTURE CARDS" Outfield - Boston Red Sox - Born: San Diego, Calif., Oct. 30, 1918 - Height: 6-3 - Weight: 10- = Bats: Left - Throws: Right

Because of a broken elbow, received in the All-Star game, Ted was in only 89 games in 1950. But he made good use of those 89 appearances. He batted .317. Slammed 28 homers. Knocked in 97 runs. In 1949, led the League in homers (49), runs scored (160), total bases (368), two-base hits (39). Tied for lead in runs driven in (159). Voted League's most valuable play-er, 1949 and 1946. Dover reprint ... No. 165 in the 1951 SERIES ... 1951 Bowman Gum, Inc., Phila., Pa., U.S.A.

Card Size: 3 1/4 Width, 2 Height. CLICK ON PHOTO TO ENLARGE

George Herman (Babe) Ruth

You can get this item for

BEST OFFER

This - No. 144 - George Herman (Babe) Ruth - New York Yankees

Cost Red Sox less than $3,000 in 1914, but New York Yankees paid about $125.000 for him six years later. Stepped from industrial school in Baltimore to minor league ball and went to big league in less then a year. Was star pitcher for several years, but now plays in outfield. Holds big league home run record, 60, made in 1927. Led American League in batting in 1924. Last year batted .341 and hit 41 homers. Is 39 years old, six feet, two inches tall and weights 210. Bats and throws left handed.

A DOVER REPRINT ... This is one of a series of 240 Baseball Stars ... BIG LEAGUE - CHEWING GUM ... GOUDEY GUM CO. BOSTON ... Made by the originators of ... INDIAN GUM (G C CO 1933)

Card Size: 2 1/2 Width, 3 1/16 Height. CLICK ON PHOTO TO ENLARGE

The 1909 T206 Honus Wagner

You can get this item for

BEST OFFER

(Last purchase transacation April 2011 for $2.8 million.)

This Wagner, Pittsburg

Base Ball Series 150 Subjects ... Piedmont ... The CIGARETTE of QUALITY ... FACTORY No.25 ... 24 DIST ... VA. ... A DOVER REPRINT

Card Size: 1 10/16 Width, 2 13/16 Height. CLICK ON PHOTO TO ENLARGE
All Major Credit Cards accepted through
LEIS OF HAWAII

These items above are also viewed at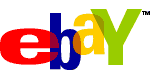 ---
List Your Antique With Us! And See!
Free - Web Space Free - Advertising
Sellers / Antique Brokers
*Add Your Antique Pictures & Fax Sheet*
Today

To Order By Phone Call Us
1-808-732-7385

YOU CAN ALSO EMAIL YOUR MESSAGE

E-mail: leisofhawaii808@gmail.com
---
LEIS OF HAWAII
The Perfect Start To Your Hawaiian Holiday
Reservations: 1-808-732-7385
827 Paahana Street, Honolulu, Hawaii 96816
(808) 732-7385 or Fax (808) 732-7134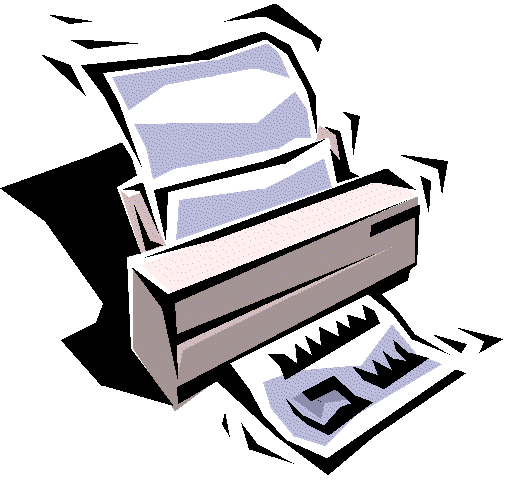 E-mail: leisofhawaii808@gmail.com
All Major Credit Cards accepted through LEIS OF HAWAII

Web page publishing and graphic design by: LEIS OF HAWAII
Return to:
LEIS OF HAWAII or LEIS OF HAWAII Home Page
Wholesale 9 Leis Gift Pack | Wholesale 6 Orchid Gift Pack
Wholesale Hawaiian Leis | Wholesale Flower Leis | Wholesale Leis
Airport Lei Greeting | Hawaiian Silk Flower Leis
Lei Greeting Service | Fresh Flower Leis | Money Lei & Roses
Travel & Tours/Activities | Limousine Transfer | Polynesian Brown Tanning Oil
Hawaiian Silks Floral Accessories | Men's Or Ladies Raffia Skirt | Plastic Orchid Sprays
Feather Roses | South America Roses | Rose Buds Paves With Dew Drops | Rainbow Lei
Frank & Kaipo Productions | Advertise On The Internet | International Real Estate Investment Group
International Interior Design | Privately Arranged Security Service | Hawaiian Wedding
Clients Wedding Flowers | Mall Specials | The York Foundation | HNL 1997 Calendar
Private Collection | Clients receive Fresh Flower Leis | Family & F.I.T.'s Arrival | V.I.P's Arrival
Groups Arrivals | Hawaiian Christmas In Chicago | American Dental Association ADA '99
Grueninger Tours King Kamehameha Day Parade 2001
Northwest Airlines - Local 2000 Retirement Party
President Barack Obama - In Honolulu, Hawaii
President Bill Clinton - In Honolulu, Hawaii | President George Bush - In Honolulu, Hawaii
Toy Boys Hawaii | Universal Body Fitness | Hula Tours

Approximately

people are visiting this site.