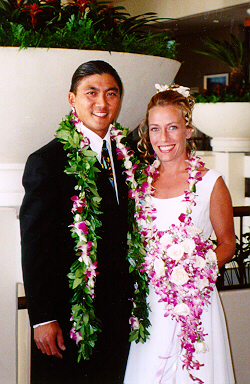 Kaipo,
I'm sorry it has taken me so long to get these pictures to you. My moms computer wasn't set up to send pictures, I guess.
The flowers were absolutely beautiful. They were perfect! Hopefully you will be able to use these on your web site. If not, at least you will see who held and wore the arrangement and leis you made.
Don't be discouraged - my lei was worn correctly after the reverend told me how it should be worn.
It was a pleasure dealing with you. I'm sure you have made a lot of people happy.
Thank you again.
Love,
Noli and Holly Yan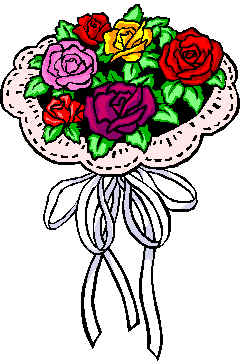 Thank You! From

Leis Of Hawaii